< Back to offers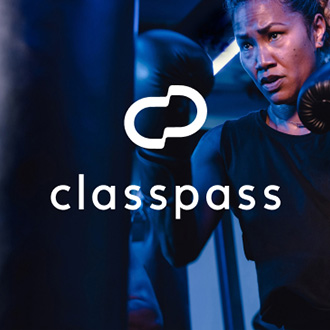 ClassPass
Try ClassPass for 1 month free
You're no longer tied to one place, so your gym membership shouldn't be either.
Try ClassPass for 1 month free and get 25 credits to book yoga, HIIT, boxing, pilates classes and more at top-rated studios and gyms near you or on the go.
Why ClassPass
Supplement your routine
Add variety to your workouts & wellness appointments by trying something new
Book more than just a workout
Balance your fitness routine with salon & spa appointments including manicures, facials and more with a monthly subscription!
Create a community
Connect with your workout buddies and accountability partners to see what classes they're taking & stay motivated
ClassPass is the leading membership to the world's largest fitness and wellness network. Giving you access to thousands of top-rated gyms, fitness studios, salons and spas
Try ClassPass for 1 month free
View full terms & conditions